I looooove the fall!
Specifically, I love October. I love the cool air, the leaves changing, the pumpkin spice, and getting to break out my scarves and sweaters. The sights and smells and mood are all just one of my favourite times of year! Moreover, the third Faraday Files book, which I'm working at a breakneck pace to finish this month, takes place deep in the Harvest season! So the autumn mood is really inspiring me!
The centrepiece of October is Halloween, which I love best of all. I thought for this month, I'd share a bunch of spooky, moody SFF-ish books that you may or may not have checked out!
To start…
The Red Tree by Caitlin R. Keirnan
What's it about?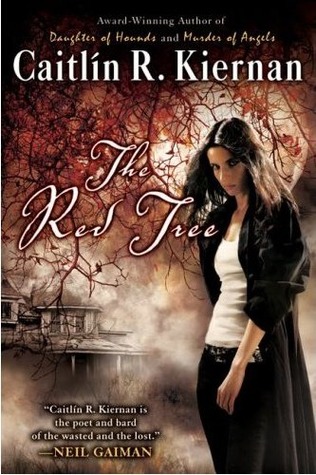 After the suicide of her longtime girlfriend, author Sarah Crowe falls into a depression she can't shake. Finding it impossible to write, Sarah impuslively spends a summer holed up in Rhode Island. She rents a little cottage whose grounds contain a gigantic, ancient red oak that has always been associated with mysterious, often gruesome circumstances.
This book plays havoc with your sense of what is and isn't real. Sarah kills herself after the events of this summer. It sounds like a spoiler, but it's more or less the first thing you find out when you start the book, because of the in-universe foreword by her editor. This is a publication of Sarah's journals from that summer. And the real power of the book is that foreword, which holds just enough hints and glimpses into the real world, beyond the filter of Sarah's madness, to confuse every attempt to decode what really happened.
How SFF is it?
Not very. This book is much closer to pure horror than anything else I plan to include on this list at this point. It has a contemporary setting and the characters feel like they live in the real world. At the same time, there's very little communication with the outside world beyond the cottage and the red tree. It also feels very SFF to me, specifically in some of the weirder elements that I really don't want to spoil! It's also worth noting that the main character, Sarah, is actually an SFF author! Which is pretty cool.
Why is it spooky?
The kind of spookiness this book is going for is the idea of unknowable forces, of things that existed long before our civilizations, continue to exit in the shadowed corners of them, and will go on long after we're gone. It taps into anxieties about the wildness of nature, the way that the natural world is in so many ways anathema to humanity and how we live, and the idea of vast powers and terrifying little glitches in the matrix that exist just below our feet.  It also plays with madness a lot, and the fear of the thing in the corner of your eye, and how you can convince yourself it was real… or was it actually real all along?