Continuing my series of spooky SFF reads you can pick up to get into the October spirit, here's day two!
The Poison Throne by Celine Keirnan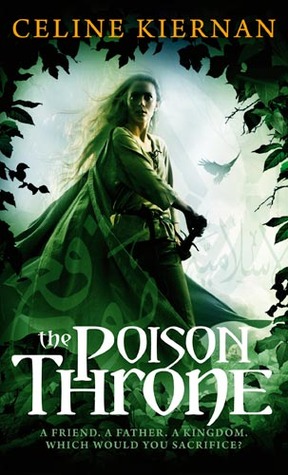 What's it about?
Daughter of the king's trusted confidante, Wynter grew up close friends with the two royal princes. Returning to the castle where she was raised after a long absence, she quickly learns that something has changed. The king has become a malevolent shadow of himself, his eldest and favoured son missing, and gibbets, torture, and whispers of a horrific 'Bloody Machine' have turned Wynter's childhood home into a nightmare.
This is the first book in the Moorehawke Trilogy, a dark but still airy-feeling character driven fantasy series by Irish author Celine Keirnan. They're fast reads with really compelling relationships and a lot of diversity!
How SFF is it?
Very! It takes place in a barely alternate Earth populated by talking cats, friendly ghosts, and werewolves howling in the night. It has a late west European medieval/early Renaissance feel to it. While not really high fantasy — few characters have any sort of real magical abilities — it definitely fits nicely into what you'd expect from a fantasy novel.
Why is it spooky?
Those friendly ghosts I mentioned above aren't being so friendly anymore. The castle the book takes place in is haunted, and where once it's spirits were friends, they've turned strange and mad and malevolent. There are some really outright eerie sequences involving the castle's undead denizens!
This book also just has a sense of creeping dread about it. There isn't much action and it's a very slow burn, but it works well with the heavy sense that Something Is Wrong, that terrible things are happening and are only getting worse, that there is some awful unknowable secret just under our feet.
Finally, there's some grisly details that add a gothic tone to it all, with the tortures mad King Jonathan is inflicting on his subjects and the way the castle has changed.