Sorting the Faraday Files – Hogwarts
If there's one thing I know that I'm decent about for blogging purposes, it's maintaining a series of posts. I did pretty good with my Getting Out of the Labrynth series and my Backstage Character Pass series, not to mention the April Blogging Challenge. I've thought about what to do for a new series, and I've come up with an idea that's as silly as it is captivating: a series focusing on what is commonly referred to as "sorting."
Would Harry Potter have been the success it was without how it provided those four intriguing character archetypes? Something about it captured our imaginations. The idea that everyone can be sent to one house or the other. Which house would I end up in? What about you? And what about Sherlock Holmes, Anne of Green Gables, or Holden Caufield?
There's a certain appeal in this sort of thing that's impossible to deny. Sliding characters into archetypes and seeing how they fit has become sort of a universal pasttime. And there are tons of different ways you can sort them!
So here's my incredibly self indulgent new blog series: sorting my characters. And to start out, let's go with where the term sorting came from. Where do Faraday Files characters sort into the Houses of Hogwarts?
The Sorting
I don't think much of my target audience needs an explanation of what the Hogwarts Houses represent! But here's a quick fly by.
When the young witches and wizards are brought to Hogwarts Academy, a talking hat is placed on their heads. The hat searches their character and decides which House they'll represent while they study at the school. The four Houses are the brave and forthright Gryffindors, the ambitious and cunning Slytherins, the wise and savvy Ravenclaws, and the honest and determined Hufflepuffs. They're represented, respectively, by a lion, a snake, an eagle, and a badger.
Christopher Buckley – Hufflepuff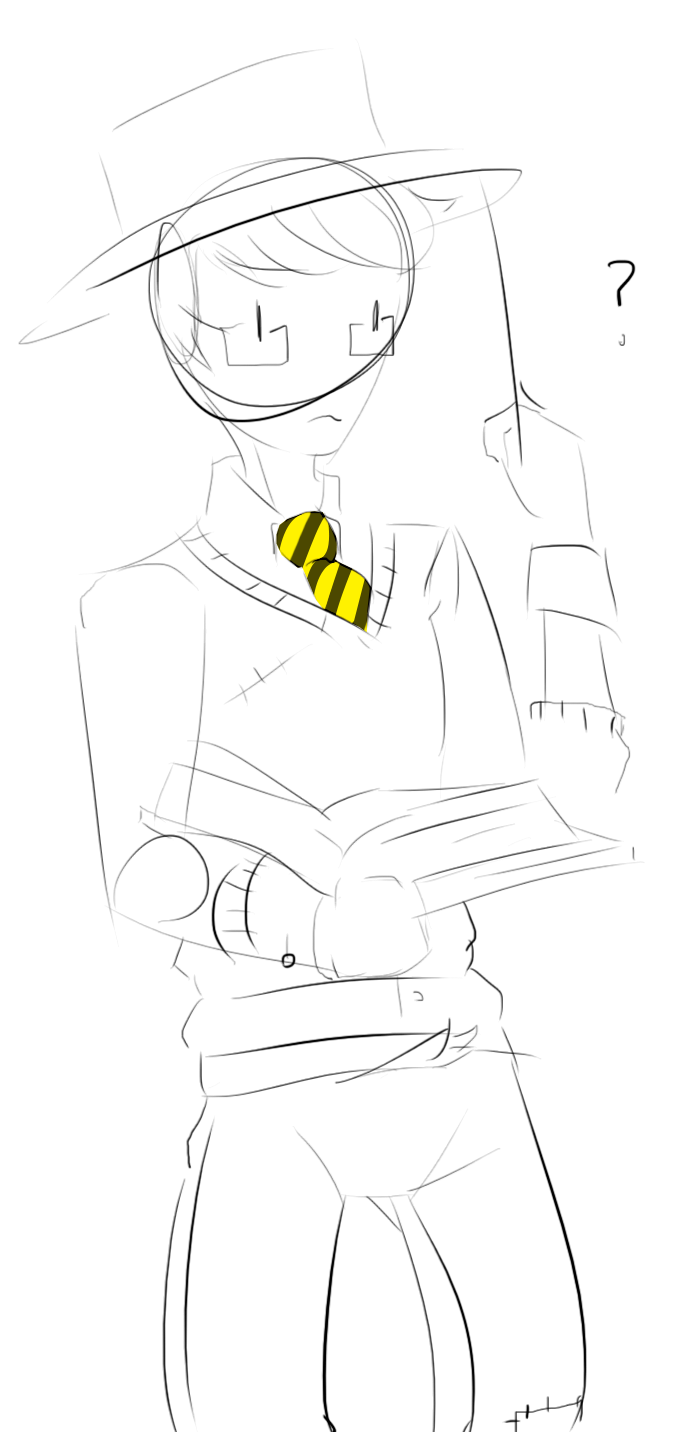 There aren't a lot of Hufflepuff protagonists out there! There's a tendancy to think of Hufflepuffs as just "the boring house," because unlike most Houses, they're defined by legitimately trying, all the time, to be the best possible person rather than by innate traits. But there's more to Hufflepuffs than just being long-suffering, determined, and hard-working. They're also stubborn and passive aggressive. I think Hufflepuffs make more valuable protagonists than they're given credit for! Readers are pretty divided on whether or not they like Chris, but they universally admit that he's unique.
Olivia Faraday – Gryffindor
My agent and her significant other couldn't decide if Olivia was a Gryffindor or a Slytherin, and I broke this tie for them. But it's close! The sorting hat would have a tough time with her. Despite Olivia's sneaky tactics and resourceful mind, I can't help but think that her core is all about how little she cares about consequences or rules, how she'll charge into anything without a second look back, and how she can lose her temper without warning or apparent reason. And that's all Gryffindor!
Rosemary Buckley – Slytherin
Like Olivia, this one is a close tie between the snake and the lion. But if I had to pick one word to describe Rosie, it would be "ambition." Her father really imprinted on her how important she would be, and part of the reason why Chris has such a hard time keeping her leashed is because she has it in her head that she can change the world. Nothing can hold her back from that destiny.
Maris Dawson – Gryffindor
Maris's second choice for a house would be Hufflepuff, but the lion has it. Maris is the big tough bruiser-type who'll break the rules and your head to protect people who need it. Nothing could stop her from leaping into danger if it was needed!
Rachel Albany – Ravenclaw
Rachel's role as Rosemary's tutor has already resulted in Rosemary having a more well rounded education than most girls her age. Rachel values knowledge and learning above all else and considers it important to have a well developed view of a situation before making a decision about it. She rejects "common knowledge" and tries to learn the truth of a matter beneath it. She also loves to read, something I haven't really gotten into yet!
William Cartwright – Slytherin
Self-absorbed, confident, and achievement-oriented, Will is the quintessential Slytherin. He values the rules greatly, but not when he doesn't feel they apply to him, and he hates following anyone else's direction.
Fernand Spencer – Ravenclaw
Fernand is far and away the smartest person Chris knows. He's a mathematical genius, avid reader, and amateur philosopher. In addition to just being book smart as hell, Fernand is full of real life wisdom and emotional intelligence. He and Rachel connected instantly in large part because they're the only two people in the core cast smarter than they are stupid!